FROM NWS: Heat stress will increase across areas along and west of the Interstate 55 corridor.
Maximum heat index values around 105 degrees will be possible today.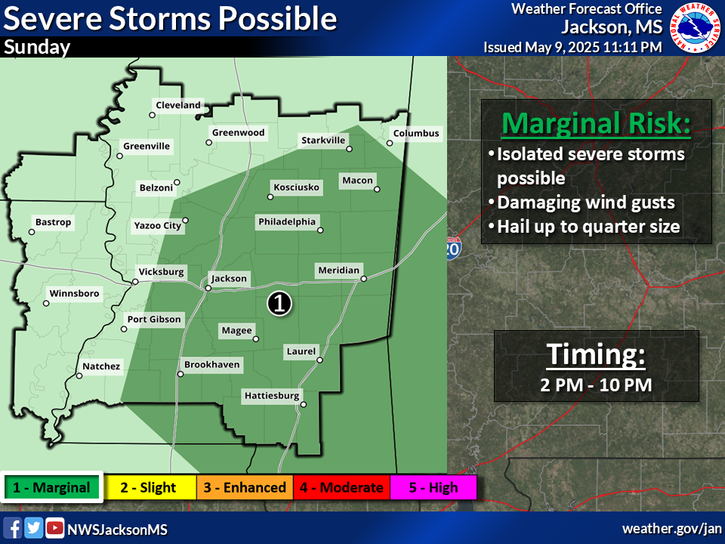 Heat stress will continue to increase across the Power 107 listening area Wednesday into
Thursday, especially across the ArkLaMiss Delta region. Maximum heat index values will
climb between 106-110 degrees each afternoon in the Delta, and around 105 degrees elsewhere.
Stay cool and hydrated!