Here is a Tropical Weather Update from the NWS National Hurricane Center
Miami FL for the North Atlantic…Caribbean Sea and the Gulf of Mexico: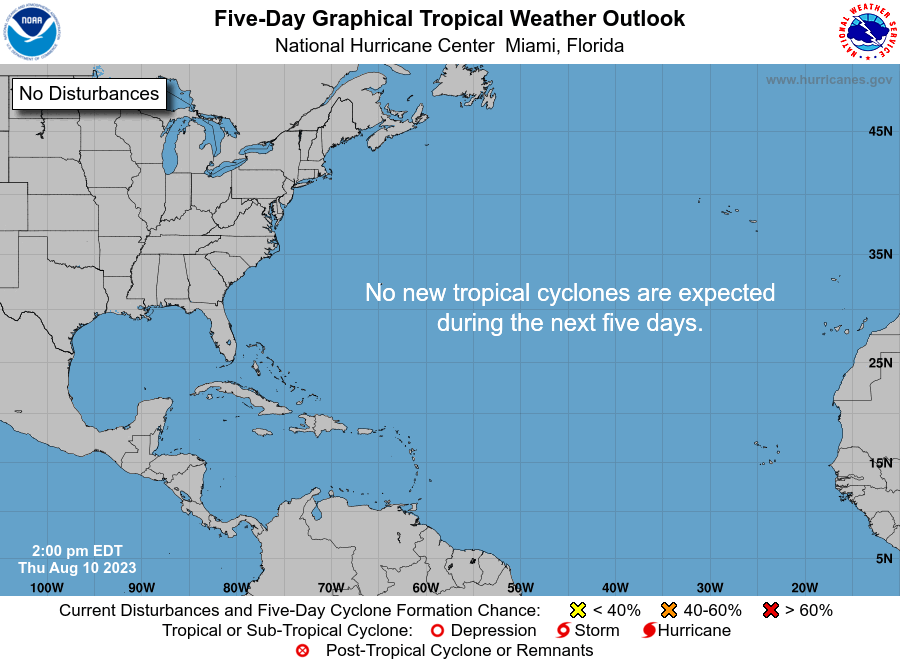 The National Hurricane Center is issuing advisories on Tropical Storm Chantal, located
several hundred miles east-southeast of Halifax, Nova Scotia.
An area of disturbed weather  extends over the Central and Northwest Bahamas and the
adjacent waters. Some slow  development of this system is possible over the next several days as it moves toward the Florida peninsula and then the southeastern United States.
* Formation chance through 48 hours…low…near 0 percent.
* Formation chance through 5 days…low…20 percent.